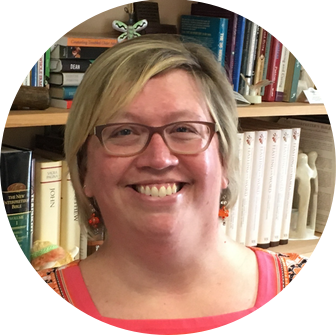 Rev. Tara K. Olsen Allen, Pastor
Tara believes that the words "God is love" call us out into the community to share that love, justice, mercy and compassion with others. Those words, "God is Love," call us into dialogue with one another and help us keep an open heart when there are difficult discussions to be had. Letting people know that they are loved by God, hearing their story, and letting them know that they are not alone on this journey are a few of Tara's passions.
Tara has worked with the United Church of Christ at the local, association, national levels and looks forward to getting involved in the NH conference. She recently served a church in Beverly, MA as Pastor for Congregational Life.  Before that, she served as Associate Pastor at a large UCC church in Washington State.  While in seminary, Tara served as Student Pastor for four years at a church in Cumberland, ME. Tara is a "born and bred UCCer" who grew up in a small town in MA.
Tara received her Master of Divinity from Bangor Theological Seminary while at the same time pursuing a certificate in Youth and Theology from Princeton Theological Seminary. She has pursued a number of professional development opportunities while serving the local church including attending worship workshops, racial justice training and seminars on transitional ministry.
In her spare time, Tara enjoys listening to live music, especially from her husband Daemian, who plays a variety of instruments. She loves spending time with her nieces and nephews and is an avid photographer. Tara also enjoys journaling as a spiritual practice. Tara, Daemian and their dog Shazam enjoy exploring the world together!
Becky Weeks,  Office Administrator
Becky lives in Kingston, New Hampshire and began working as the Administrative Assistant for Pilgrim UCC in February of 2019. She is a New Hampshire native and trained as a florist but worked for 27 years in human resources for senior housing in Haverhill, Massachusetts. She raised two children in Haverhill and has three grandchildren. She likes to garden, cook, and go kayaking.
Cheryl Nesbitt, Sexton
Cheryl has lived in Hampstead, New Hampshire for the past 26 years with her husband Tom. Prior to that, she lived in Brentwood for 2-3 years after returning from school in Florida. She has been a member of Pilgrim Church for about 10 years and has served as a trustee and a member of the Glen Memorial Committee. Besides being the sexton, a role she loves, Cheryl is currently a deacon and a member of the fundraising committee that plans annual events and other ways to help fund the church. In addition to spending time with family and friends, Cheryl enjoys baking, cooking, reading, quilting, and wreath making.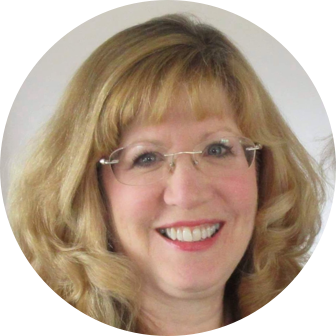 Lynne Wilby, Musician
The Psalms tells us to "Sing unto the Lord a new song" and to "Make a joyful noise".  At Pilgrim Church, we do just that.  And Lynne feels blessed to be part of the celebration of worship. Whether it is accompanying the choir and soloists, playing with other instrumentalists, or leading the Congregational hymns, music is a treasured gift.
Born into a musical family, Lynne began playing the piano at the age of three and has been playing for church services since she was sixteen. She earned the Professional Diploma from the LeVeille Virtuoso School of Piano and Harmony with concentrations in performance, music theory and piano pedagogy. As a Nationally Certified Teacher of Music, much of her time is spent teaching either in her own private studio or working with inner city music programs.  She enjoys performing both the solo repertoire as well as collaborating with other musicians in duo and chamber ensembles and has served as accompanist for choral and theatre groups throughout New England.  Lynne says she is fortunate to do what she loves for a living – making music!
When not playing or practicing the piano, she enjoys hiking, biking, kayaking, swimming, reading, practicing yoga and having lengthy discussions with her very vocal cat Dolce.